Giving back so others can move forward.
Our Social Purpose program gives us the chance to contribute to our communities in more personal ways. We provide pro bono professional services to nonprofits for whom such services would otherwise be out of reach. Our projects address human needs like affordable housing, childcare, healthcare, and education.
At the same time, we also like to roll up our sleeves and get involved in hands-on volunteer work. We serve meals at food pantries, organize coat drives, participate in community gardening, and lead fundraisers, to name a few activities. Whether it's design or "sweat equity," we're inspired by the power of human connection.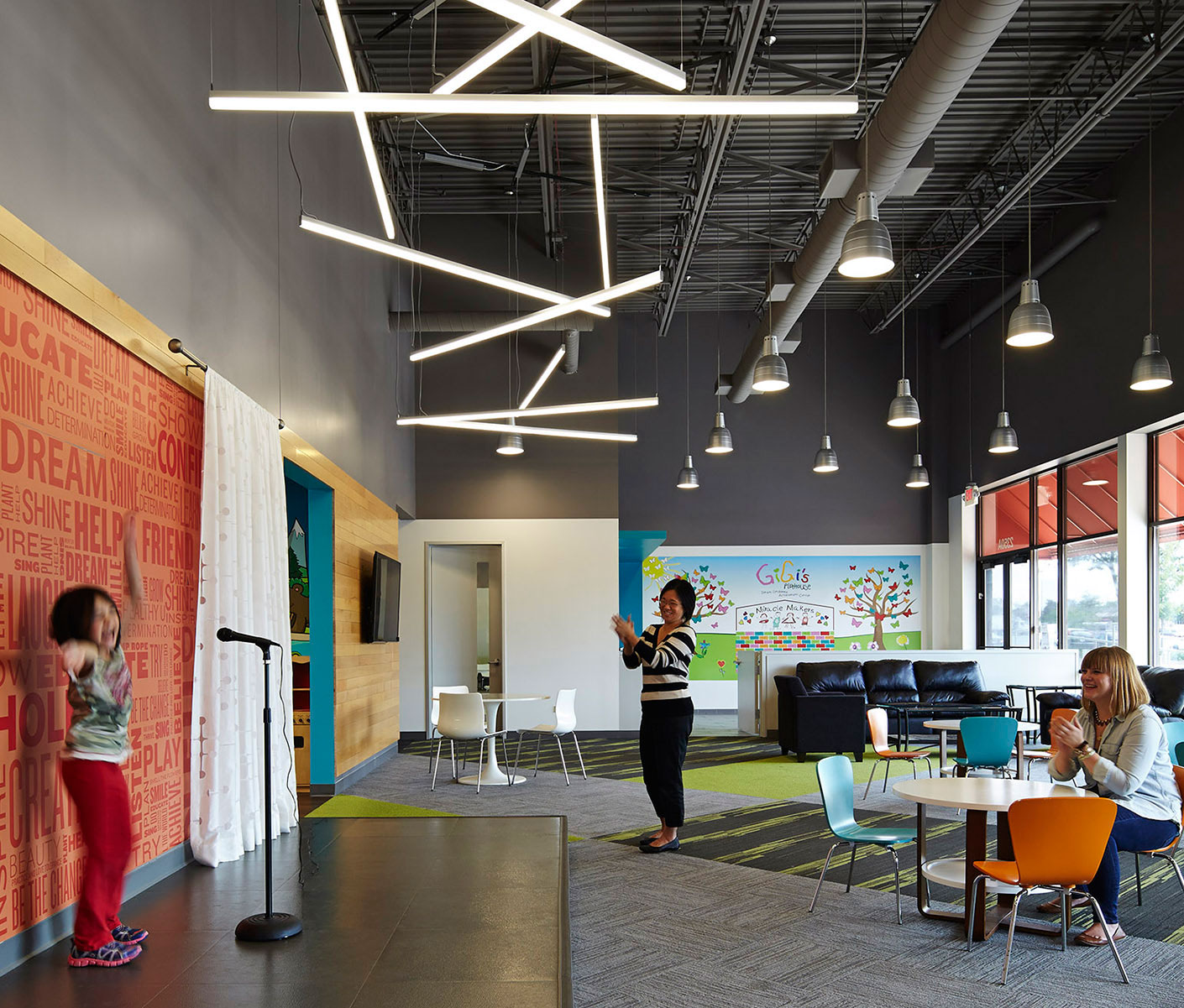 Client Story
Gigi's Playhouse
A mom ignites a nationwide movement to empower, educate, and inspire children and others with Down syndrome.
"Our Social Purpose projects not only inspire us as designers; they also allow us to build stronger ties with our communities. Helping others is simply the right thing to do for a better world."
– Mark Jolicoeur, Principal
Client Story
Sow Much Good
A woman parlays her love for gardening into a local farmer's market that gives underserved community members access to healthy foods at affordable prices.
Client Story
Hello Baby
An early retiree makes it her mission to create a community play space for children in underserved Chicago neighborhoods.
Client Story
Bunker Labs
A Navy veteran opens a network of business start-up incubators to help military veterans realize their entrepreneurial dreams.
Know someone who's making a positive difference?
We love to hear about people who do great things for others—and who could benefit from our pro bono design services. Include your name and the nominee's name, project location, mission, years of service, and web address (if possible).