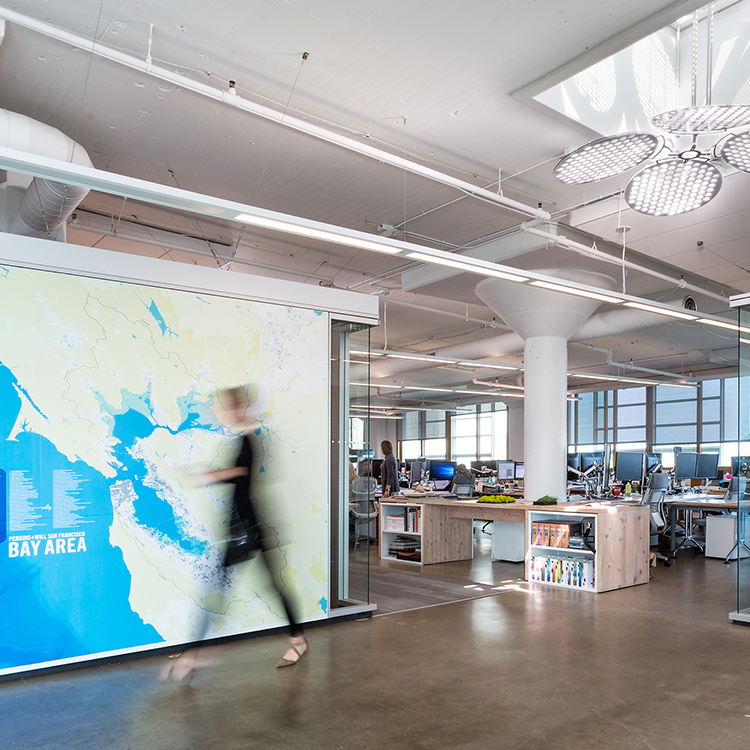 Welcome to our San Francisco studio
Tucked beneath the Bay Bridge overlooking the water, our studio has certainly carved out its place in the City by the Bay. Inside our LEED Platinum workplace, we spend our days designing a better future for the city around us. Research and purpose are at the forefront of everything we do: we're committed to innovation for the greater good of our community. And, we're proud to live up to a California stereotype or two: sustainability is non-negotiable, and keeping our cool is key.
Committed to the role of thoughtful architecture, planning & urban design in pursuit of a more sustainable, resilient, and equitable future.
coming soon
La Cocina Municipal Marketplace
Located in an abandoned US Post Office, the La Cocina Municipal Marketplace is a 7,000 square foot food hall with a focus on equitable economic opportunity for entrepreneurs, affordable and healthy eating options for residents and workers of the Tenderloin. This temporary project (5–10 years) will prove long-term viability of a market hall retail model for any affordable housing that might be built on the site, will engage the community, make the specific corner more vibrant and stand, nationally, as an example of conscientious community building and economic development.
Residential
Did you know that we have a residential design studio?