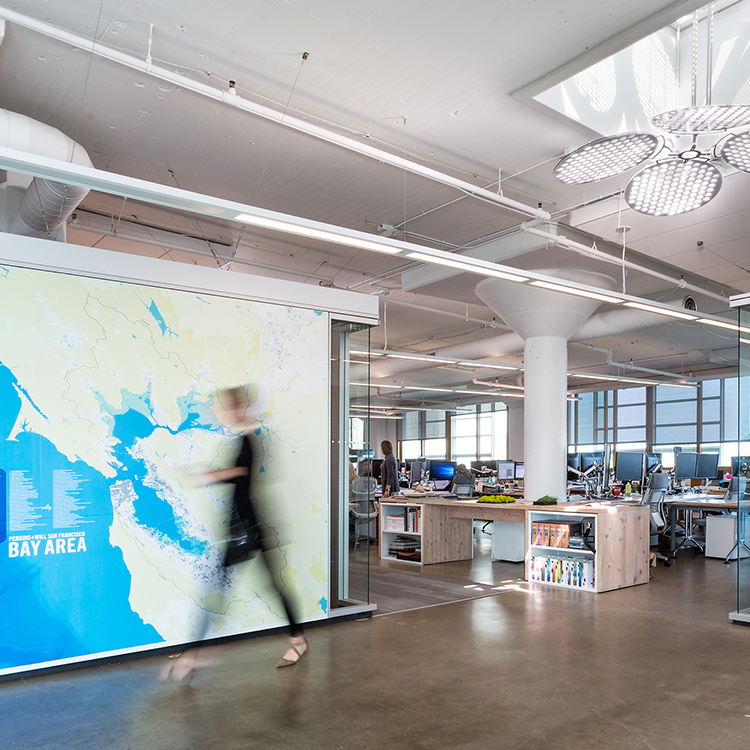 Welcome to our San Francisco studio
Tucked beneath the Bay Bridge overlooking the water, our studio has certainly carved out its place in the City by the Bay. Inside our LEED Platinum workplace, we spend our days designing a better future for the city around us. Research and purpose are at the forefront of everything we do: we're committed to innovation for the greater good of our community. And, we're proud to live up to a California stereotype or two: sustainability is non-negotiable, and keeping our cool is key.
Tim Murphy Design Associates, a studio known for creating upscale offices, hospitality spaces, restaurants, and residences, has joined Perkins&Will!
Committed to the role of thoughtful architecture, planning & urban design in pursuit of a more sustainable, resilient, and equitable future.
events
Innovation Districts: Ingredients for a Successful Ecosystem
The design of science and technology spaces is rapidly evolving beyond their traditional settings. Today, these places of creation and discovery are transforming to create a more holistic mixture of live, work, and play. Design that intentionally promotes organic interactions between researchers, entrepreneurs, and ordinary people becomes a catalyst for scientific advancement and provides an essential ecosystem for addressing our world's most urgent challenges.
Our San Francisco Leaders