Design that respects and restores our environment.
We know sustainability means different things to different people. Whether it's energy efficiency that matters most to our clients, or healthy indoor air and nontoxic materials—we've got all of it covered. Sustainable design is built into our practice.
One of the things we're most proud of is that, for decades, we've led the AEC industry toward exceptional environmental performance. And this leadership has caused a sea change in the way places and spaces are designed and constructed all around the world. Our goal? To keep lighting the way forward.
"Most of the world's leading companies and institutions realize now that their license to do business is severely threatened by climate change and loss of ecosystem function. As a result, the urgency to act is more palpable than it was even two years ago. We're as ready as ever to help those companies and organizations make the leap."
–Jason McLennan, Chief Sustainability Officer
Living Design
We envision designing a world that creates healthier, thriving ecosystems for all. Our research-backed Living Design framework combines sustainability with other vital elements of a holistically high-performing environment. Ultimately, Living Design ensures optimal well-being and resilience for our clients and communities.
Carbon Leadership
We're addressing whole-life carbon reduction at the earliest stages of design. Our Carbon Forecasts help our clients understand their projects' overall greenhouse gas emissions—and their impact on human and environmental health—while also identifying steps to minimize them. Our work on the Embodied Carbon in Construction Calculator, or EC3, made it simpler than ever for designers to quantify the carbon impacts of building materials—for free. And our joint development of tallyCAT will enable designers across the globe to easily select low-carbon materials directly within their design software.
Carbon-Neutral Business Operations
We've always led by example, and our own business operations are a good case study. Over a decade ago, we pledged to reduce our greenhouse gas (GHG) emissions in a meaningful, measurable way. By scaling back our business air travel, achieving a minimum of LEED Gold certification for all of our design studios, reducing our use of paper products, and investing in Green-e Certified Renewable Energy Credits (RECs) and carbon offsets, we achieved firmwide carbon neutrality in 2007.
Today, we've set even more ambitious goals around net-zero embodied carbon—not just in architecture, but in interior design, too.
High-Performance Buildings
Our SPEED platform is a state-of-the-art digital tool that helps design teams maximize a project's energy efficiency in a fraction of the time. Created in partnership with the U.S. Department of Energy, SPEED allows for considerable upfront and long-term savings for our clients, not to mention exceptional environmental performance.
Material Health
Almost two decades of leadership in advocating for the transformation of building products led to our industry-leading role within the mindful MATERIALS Collaborative. The mindful MATERIALS Library is a free digital platform that allows design teams and industry professionals to search for products that meet third-party, health-based certifications, declarations, and validations. Together with our partners in science, research, design, and manufacturing, we're raising the bar on healthy environments everywhere.
Read our joint statement on antimicrobials in building products.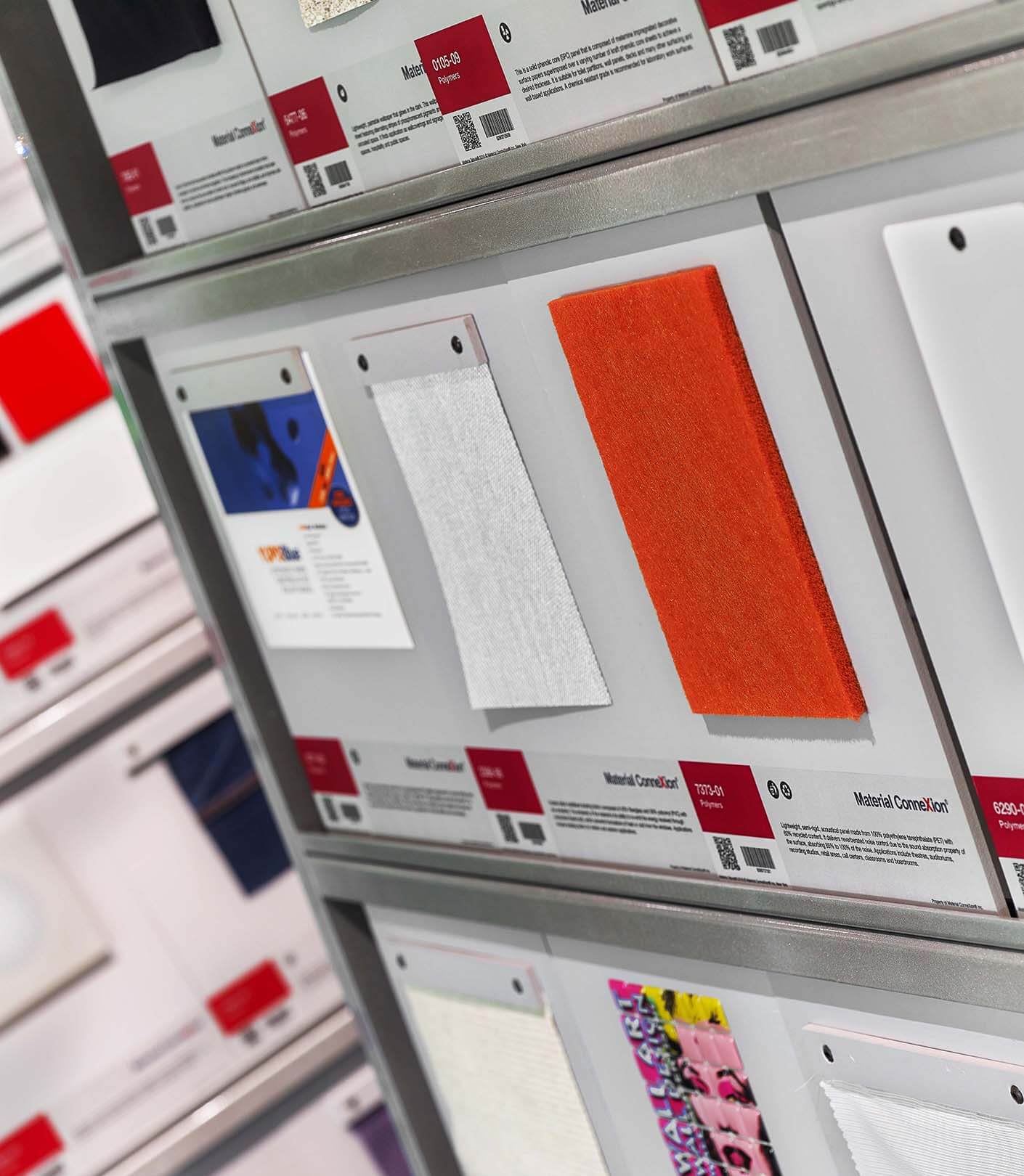 Mass Timber
Our rapidly growing portfolio of timber environments is paving the way for a new generation of sustainable architecture and design. Engineered wood is the new frontier of healthy living, working, and learning. From Vancouver to Copenhagen, San Francisco to Washington, D.C., LA to Charlotte, we're helping to transform the industry—and the world.
Why wood? Why not. Read more.