Designing a better, more beautiful world since 1935.
White Paper
Delivering Successful Projects in an Inflationary Environment
Market Insights for Our North American Clients
It's been 30 years since North America went through a significant inflationary period. Today, steeper escalation is back—and it's impacting owners, architects, and builders, alike. How can we stay ahead of the curve and ensure our collective success? Learn more in this 10-minute read.
Our Global Studios Join Forces to Reimagine the City of London Post-COVID in Concept Design Competition
A vision focused on reviving ancient waterway systems in the City of London to create resilient urban environments and diverse living systems has been named the winning entry of our 2021 Phil Freelon Design Competition.
Two Higher Ed Projects Win National AIA Awards for Excellence in Environmental Performance
Designing for life.
Living Design is about creating high-performing places that promote human and ecological well-being at every level. It's been one year since we introduced our Living Design framework to the world. And—wow!—what a year it's been. The global pandemic showed each of us just how important Living Design is to the vitality of our planet and society.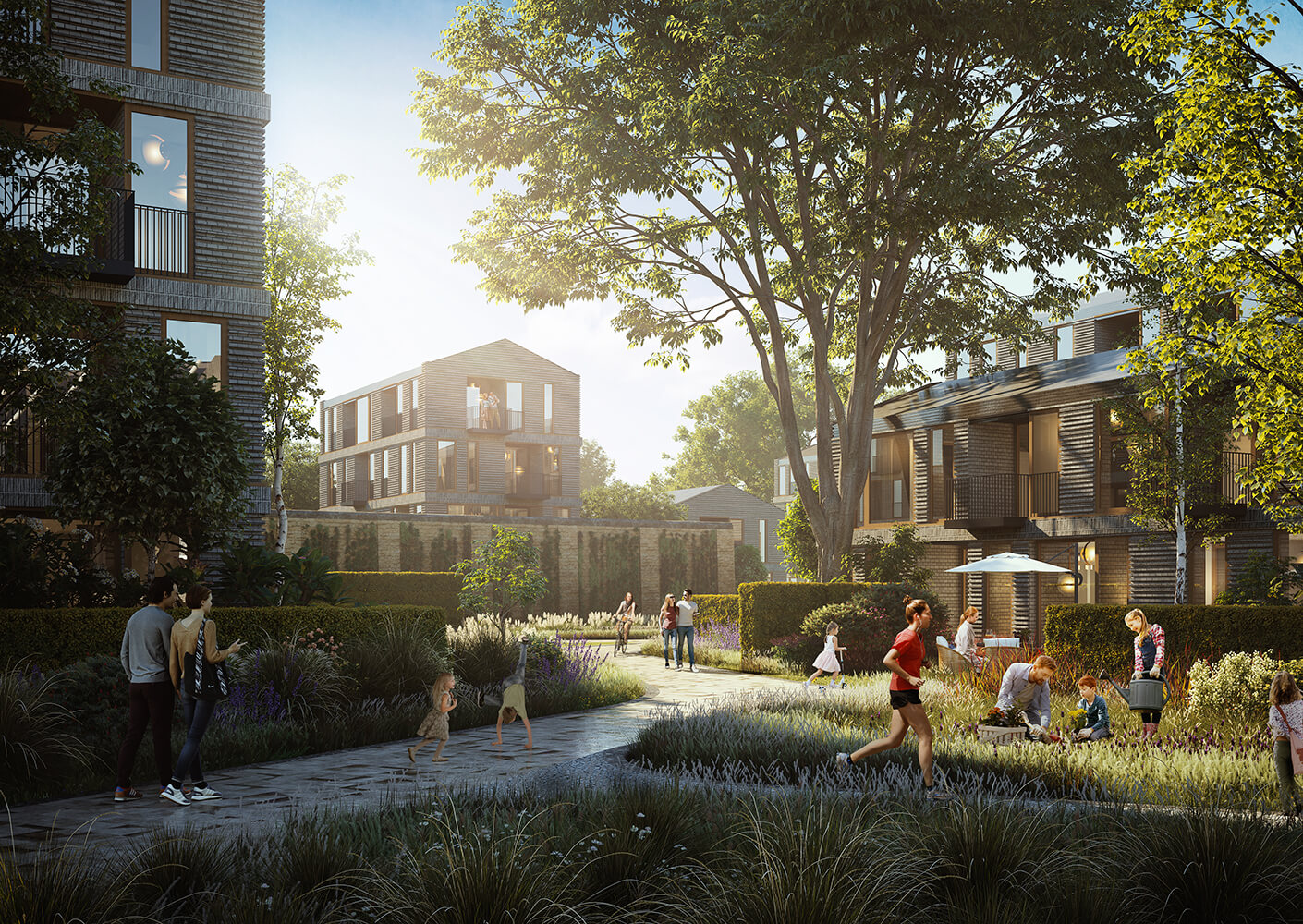 We collaborate with clients all over the world to create healthy, sustainable places in which to live, learn, work, play, and heal.