Designing places that inspire joy and well-being since 1935.
She's won gold!
Congratulations to Gabrielle Bullock for being named the 2022 AIA|LA Gold Medal Winner—the chapter's highest honor.
A lifetime of design excellence
Congratulations to Ralph Johnson for winning one of the AIA Chicago's highest and most distinguished honors: the 2022 Lifetime Achievement Award.
Passionate about climate action, we're scaling up our efforts to decarbonize buildings and interiors
We've joined forces with a team of regenerative design experts at McLennan Design—founded by global sustainability leader and creator of the Living Building Challenge Jason F. McLennan. Together, we can accelerate climate action and help clients around the world minimize their carbon profile.
White Paper
Embodied Carbon and Material Health in Gypsum Drywall and Flooring
For this case study, Perkins&Will partnered with Healthy Building Network to identify key drivers of embodied carbon and material health by looking at specific examples of product categories frequently specified in building projects.
PODCAST
Introducing Inhabit: A show about the power of design
Join us as we explore big questions about how our built environment affects our health in ways we might not see—as individuals, as communities, as neighborhoods, as populations.
Listen below and learn more here.
Designing for life.
Living Design is about creating high-performing places that promote human and ecological well-being at every level. It's been one year since we introduced our Living Design framework to the world. And—wow!—what a year it's been. The global pandemic showed each of us just how important Living Design is to the vitality of our planet and society.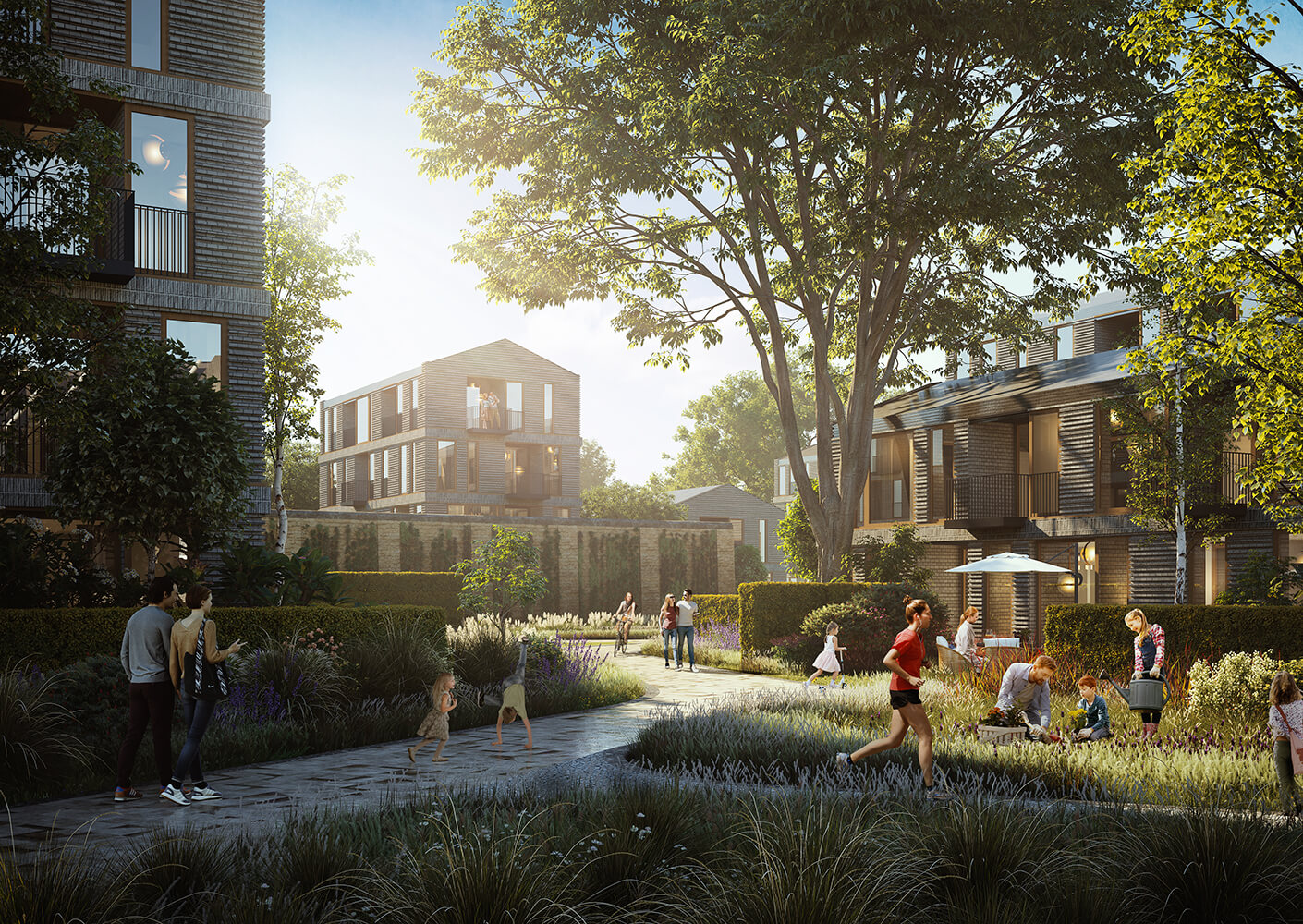 We collaborate with clients all over the world to create healthy, sustainable places in which to live, learn, work, play, and heal.