Designing for life.
For nearly a quarter of a century, we've been at the vanguard of the sustainability movement. Passionate about designing places where human life thrives and ecosystems flourish, we've developed a reputation for challenging the status quo. For going above and beyond.
Today, we're still at it. Guided by a framework we call Living Design, we're committed to creating a better future for generations to come.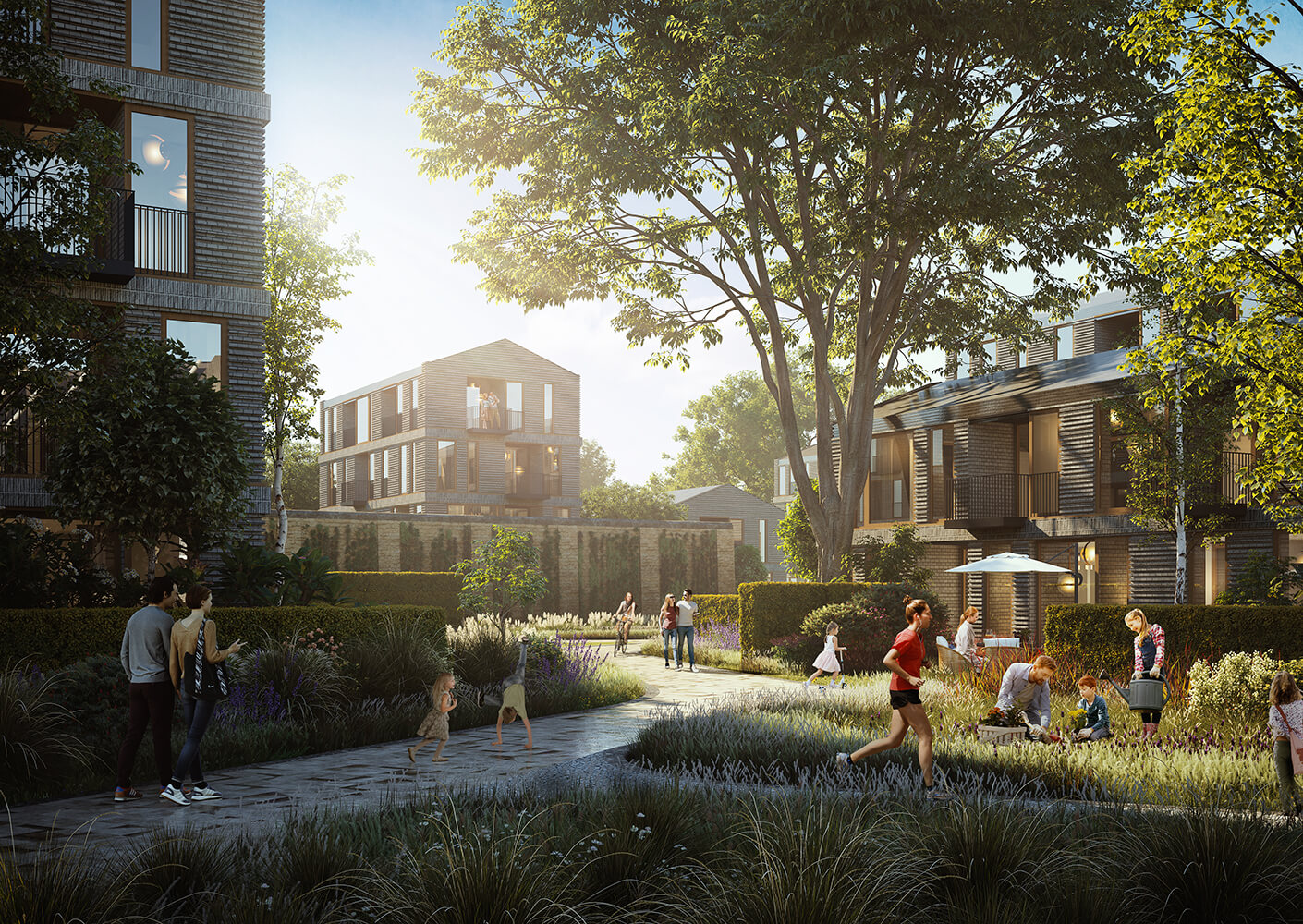 What is Living Design?
Living Design is about creating high-performing places that promote human and ecological well-being at every level. Informed by research, these projects can endure, adapt, promote biodiversity, and help life thrive at the individual and community scale. By seamlessly integrating the elements we believe are key to a holistically healthy environment—sustainability, resilience, regeneration, equity and inclusion, and well-being—we help our clients meet or exceed their projects' performance goals.
The Living Design Approach
We aspire to go above and beyond the standard definition of "sustainability." To help our clients' projects achieve maximum performance, holistically. And to do so in a way that's carefully customized for each client, community, project, and site.
Our Living Design approach aggregates complementary social, environmental, and economic strategies, allowing us to dial up or dial down a given area of focus depending on the client's need. Together, these strategies enhance every performative aspect of a project—from energy use reduction to improved human health, increased biodiversity to social equity.
Putting People First
At the heart of Living Design are people. The future of humanity depends on a healthy, prosperous planet. That's why we're setting such ambitious goals for ourselves. Design and construction routinely cause cascading negative effects on Earth's ecosystems. By being more intentional in our design process, and more deliberate in our design outcomes, we can help our environment heal. Every step in the right direction counts.
Let's bring your project to life.
In simple terms, here's how Living Design works:
First, we define a project's "DNA." We look closely at our clients' needs and goals, as well as those of a place's occupants. We study the environmental, social, and economic intricacies of a project's location, too.
Next, we identify our clients' project priorities, which we call "perspectives." The five perspectives of Living Design are sustainability, resilience, regeneration, inclusion, and well-being. We know these perspectives may resonate differently with different clients. That's why customization is key.
From there, we identify key performance indicators—qualitative and quantitative metrics that inform a project's design, measure a project's outcomes, and ensure accountability. These indicators come from our very own Living Design Index, as well as third-party certifications like LEED, Living Building Challenge, RELi, WELL, Fitwel, and Passive House. Together, the bespoke assessments help us meet or exceed our clients' unique vision.
Of course, there's a lot more technical rigor and nuance involved; Living Design is just as complex as nature's most intricate ecological systems. But our expert Living Design teams are well-equipped to handle those complexities so our clients don't have to. Our goal is to provide a totally stress-free, rewarding experience—and optimal environmental performance—every time.