Welcome to our Houston studio
H-Town, also known as Space City, is full of character, diversity, and world-class culture. Our studio is a reflection of that—from our areas of expertise to the people we work with and serve. Just like a drive down I-45, we're in the fast lane: we've doubled in size in just two years, and we continue to grow. You'll find us inside our historic LEED Gold certified art deco building as we research, ideate, and craft solutions to some of the region's most complex design challenges.
1001 McKinney Street
19th Floor
Houston, Texas 77002
t +1 (713) 366-4000
f +1 (713) 528-3339
"Working with so many diverse and talented people and seeing their contributions to our projects is one of the most rewarding parts of my job."
—John Stultz, Senior Project Architect
Dedicated to making a difference
As part of our Social Purpose program, we partnered with Chimp Haven – a Louisiana sanctuary dedicated to the care of retired chimpanzees who were previously used for biomedical research. Not afraid to get our boots dirty, our studio worked with animal behaviorists and veterinarians to create and renovate homes for over 200 chimps in an enriching and natural environment amongst trees.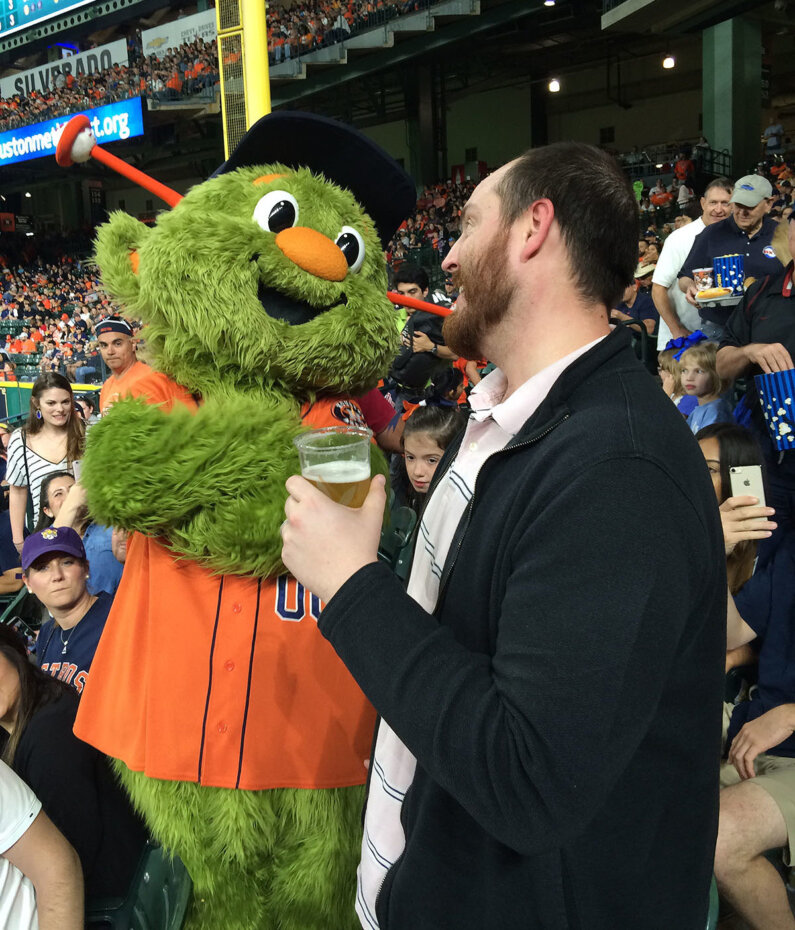 We're serious about having fun.
We're Houston Strong and we don't just work hard, we play hard too. Whether we're hanging with Toro at Reliant Stadium or Orbit at Minute Maid park, we make the time to enjoy the little moments that make our studio feel more like family.