Welcome to our Atlanta studio
The minute you think you know Atlanta, you've already taken your eye off the ball. Our studio moves as fast as our city does business. We are as international as our city. We are as rooted to pride of place as our city's neighborhoods. And we are driven by big ideas.
In collaborations with local partners and communities, our ideas are reimagining Metro Atlanta as a healthier, more accessible, more beloved city. Our holistic approach to the design of our very own building set a new bar for LEED rating in the city—and the world—and laid the groundwork for Perkins&Will's Living Design philosophy.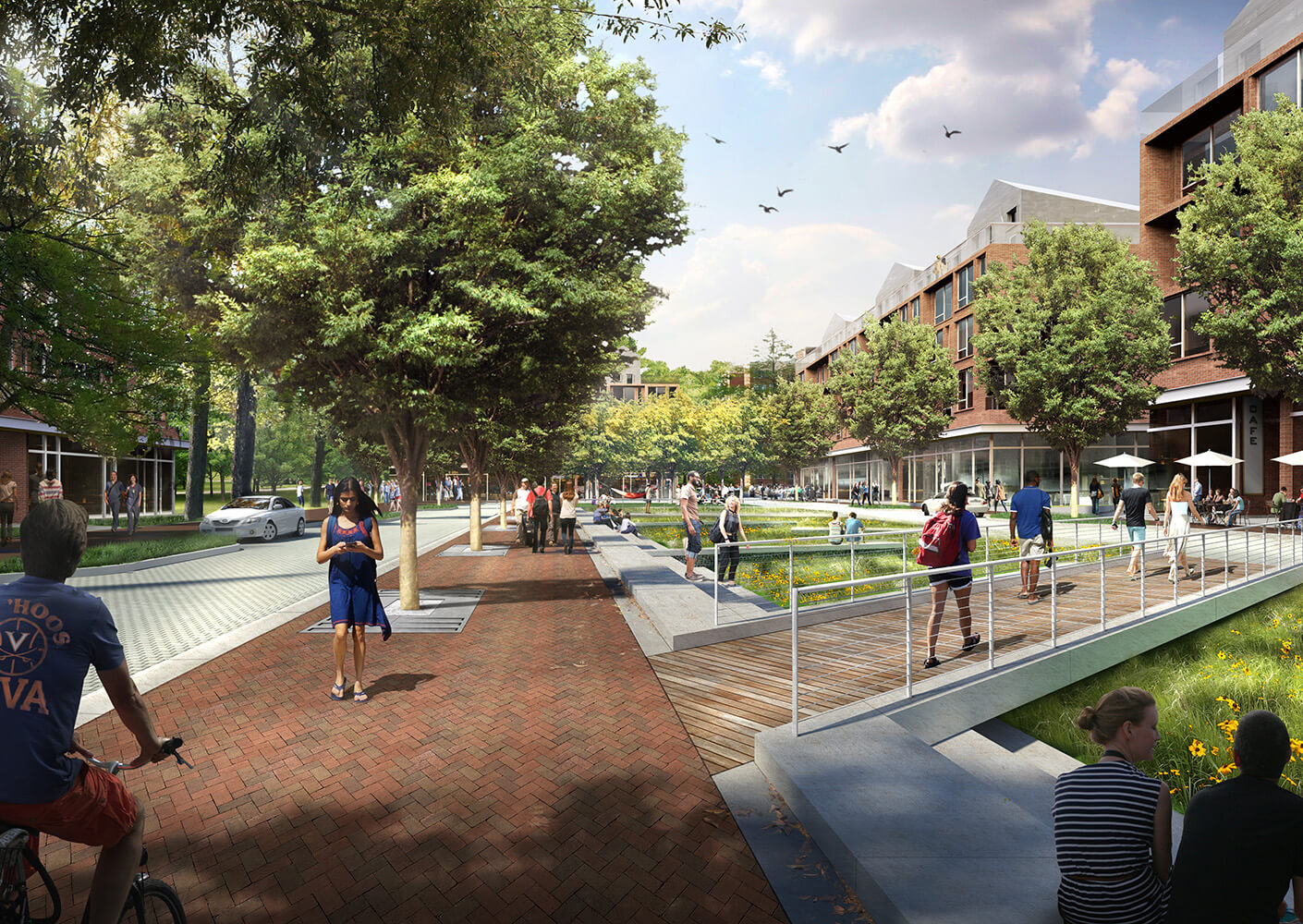 Georgia ASLA Honors Atlanta Studio with Firm of the Year, Design Excellence
The Georgia Chapter of the American Society of Landscape Architects (ASLA) has honored the Atlanta studio's Landscape Architecture practice with Firm of the Year and four projects for design excellence. Three of the four projects received the highest recognition in General Design, Social Impact, and Analysis and Planning.
Atlanta Studio's Backpack Bash Raises Over $38,000 for Local Schools
Great partnerships are the backbone of this initiative, and as a result of nearly 40 returning and new industry partners, our Atlanta studio was able to raise over $38,000 in donations. This sizeable donation has allowed the team to provide new backpacks for more than 1,100 students and enough school supplies to last through the school year.
AIA Georgia Honors Our Projects for Design Excellence and Atlanta Studio with Architecture Firm of the Year
The Architecture Firm of the Year Award is bestowed upon a firm whose passion and practice have produced notable architecture and contributions to society for at least a decade and have furthered the objectives of AIA.
Over 170 people strong, the Atlanta studio houses all disciplines and practice areas—providing a collaborative environment to spark ideas and make magic happen.