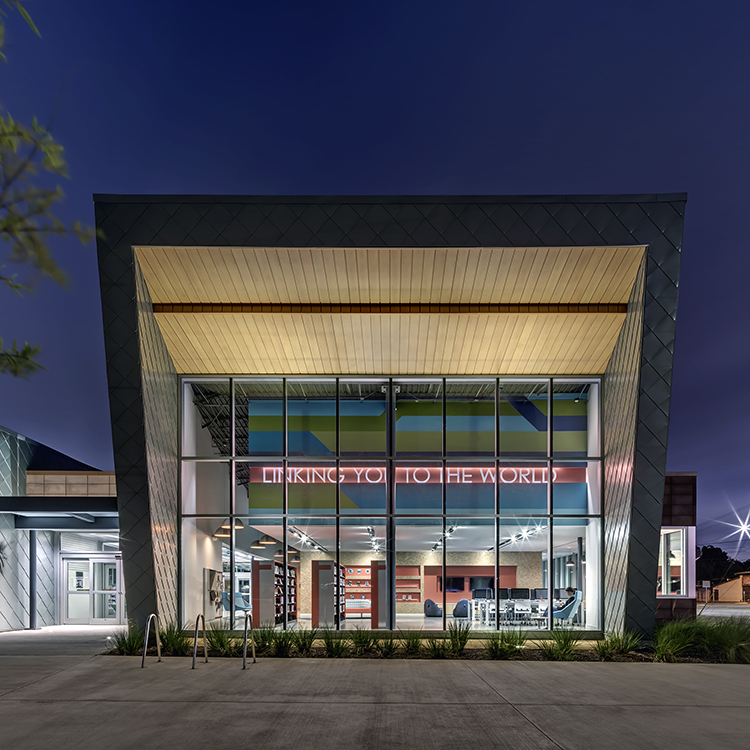 Alice McKean Young Neighborhood Library
Houston, Texas
Houston's 21st Century Library
The City of Houston was seeking a new type of library, a "third place," where the community could meet. Given this idea, we understood that the need for a shared, public space could only be accomplished through a series of community meetings.
We collaborated to ultimately create an open, transparent design that enhances use and community pride. The design reflects what the community wants and is able to uniquely serve the neighborhood's ambitions.
The replacement Alice M. Young Neighborhood Library is a dynamic, technology-intensive facility that promotes interactivity and cutting-edge library service, while promoting efficiency and value. It serves as a catalyst for business and cultural growth in its rapidly changing neighborhood and is a vital community center for the residents of the OST/South Union neighborhood of Houston.
WHAT MAKES IT COOL
Multi-use library spaces including tech resources such as computer labs and makerspace for rapid prototyping provide a better user experience.
"Providing resources of all kinds, from books to classes, to people of all ages, the Young Library is a stellar example of what the 21st-century library should look like in Houston."