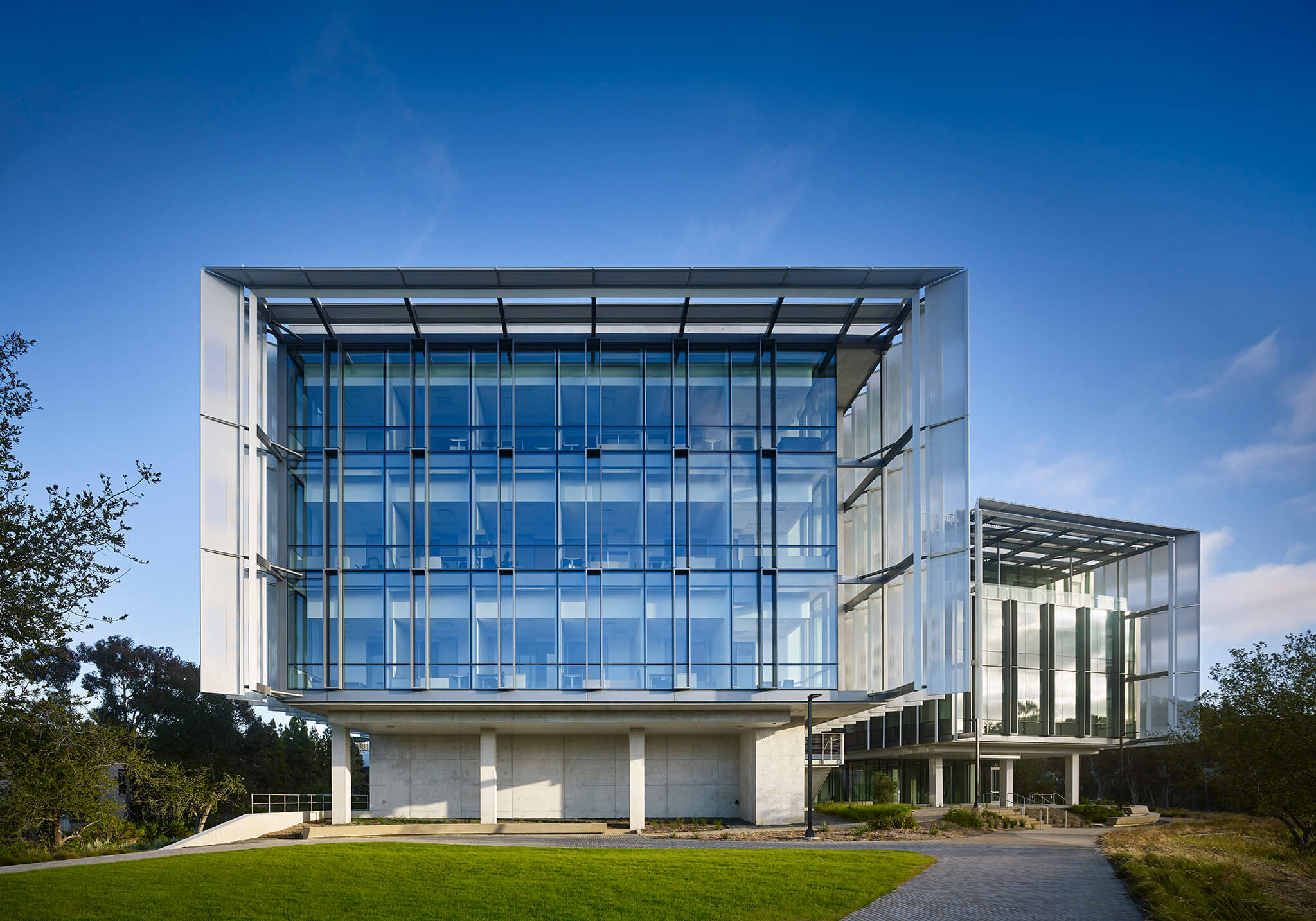 Franklin Antonio Hall
San Diego, California
A Home for Innovation
The Jacob School of Engineering's Franklin Antonio Hall at The University of California San Diego campus is designed to challenge the status quo with cutting-edge research. It's a building that will break down the barriers between labs made for faculty and researchers to work on our most pressing issues and engineering solutions to society's biggest challenges. Ranked as the #9 engineering school in the nation, this space will foster new ways of thinking, experiential learning, and engagement. It will educate tomorrow's technological leaders, conduct leading edge research, and bring forward those innovations for the benefit of all society.
From Inception to Industry
We are building capacity to work across disciplines and industries in real time. The Institute for the Global Entrepreneur is a collaboration between The Jacobs School of Engineering and The Ratey School of Management, that brings together aspiring startups, venture capital, and a team of experts on site to further the conversations of translating ideas into industry.
Boardroom and demo studios serve as startup creation space, and student project spaces support experiential learning for passersby. The learning and innovation studio is a 275-seat auditorium that will act as a lab to create the learning and discovery modes of the future. The building will also support a new form of hybrid distance learning that is a rich and dynamic interaction between teachers and students.
Collaboratories for the digital future are the heart of Franklin Antonio Hall and represent how we will empower students, teachers, and industry partners to bring theory and practice together, and the impact of these strategic relationships is the why.
Imagine a place where a series of dedicated ecosystems can be blended strategically. Imagine the ability to assemble teams capable of making major impacts. Imagine interdisciplinary teams making bold discoveries that address the health, energy, autonomy, security, communications, and materials challenges facing society.
Partnerships with Major Outcomes
Working with national collaborators including the National Science Foundation, the National Academy of Engineering, representatives from Congress, and a large number of industry leaders, this building will bring together a national network of innovation centers to shift entire platform technologies to rapidly respond to the needs of our country. Backed by major research funding, it is home to a campus with over $1.4 B in annual research funding.
A deep, intimate connection between industry and academia is necessary to work together on future technologies, which is baked into the DNA of the Jacobs School. And all of that energy gets transferred throughout the building. No signage necessary, just stand in the middle of the atrium and see everything you can connect to.