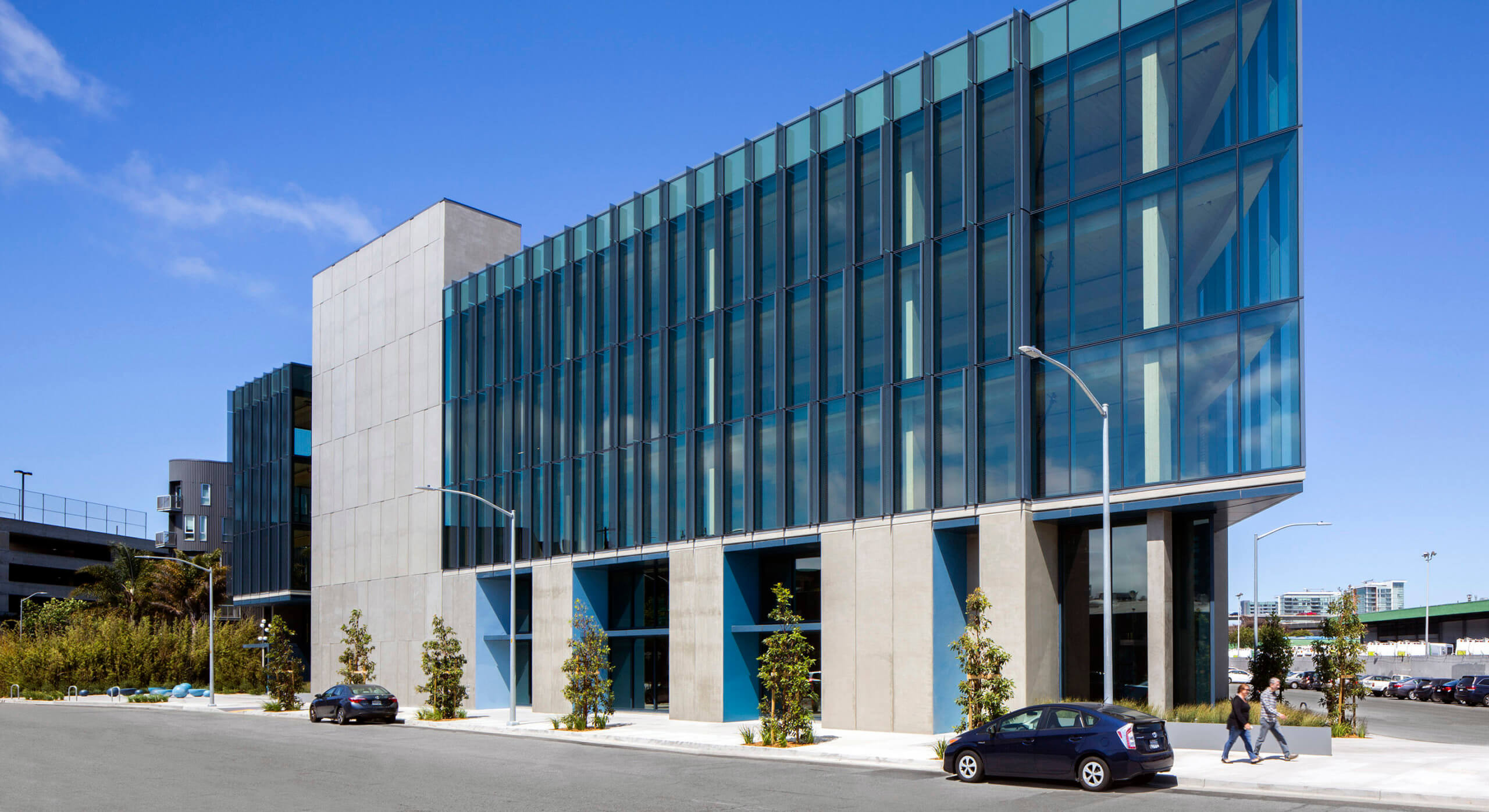 1 De Haro
San Francisco, California
A Mixed-Use Space for the Creative Process
Located on the triangular site of a former gravel yard, 1 De Haro, a project developed by SKS Partners and designed by Perkins&Will, is San Francisco's first cross-laminated timber (CLT) building and California's first multi-story, fully mass timber building. The four-story, 134,000 square foot building blends into its urban surroundings while still making a statement. Designed to evoke a jewel box, its wooden core is wrapped with a glimmering glass curtain wall that illuminates at night. 1 De Haro provides an attractive mix of office and light industrial space that is both sustainable and marketable.
what makes it cool
1 De Haro is the first mass timber building in San Francisco to use CLT and the first multi-story building of its type in California.
Mass Timber
1 De Haro was built much like many podium structures throughout the country, with stacked wood construction on a concrete base. However, 1 De Haro's wood structure is made of mass timber, a construction technique relatively new to North America. By utilizing cross-laminated timber and glue-laminated timber, 1 De Haro is lighter, more sustainable, quicker to construct, and more beautiful than a steel or concrete building. Wrapped in a simple yet finely detailed curtain wall, the warmth and quality of the exposed wood connects to the building's purpose of supporting local makers.
"The material choice allows aspirations, character, and sustainability to combine holistically to create a built environment that looks and feels good."
Lee Ishida, Senior Project Manager, SKS Partners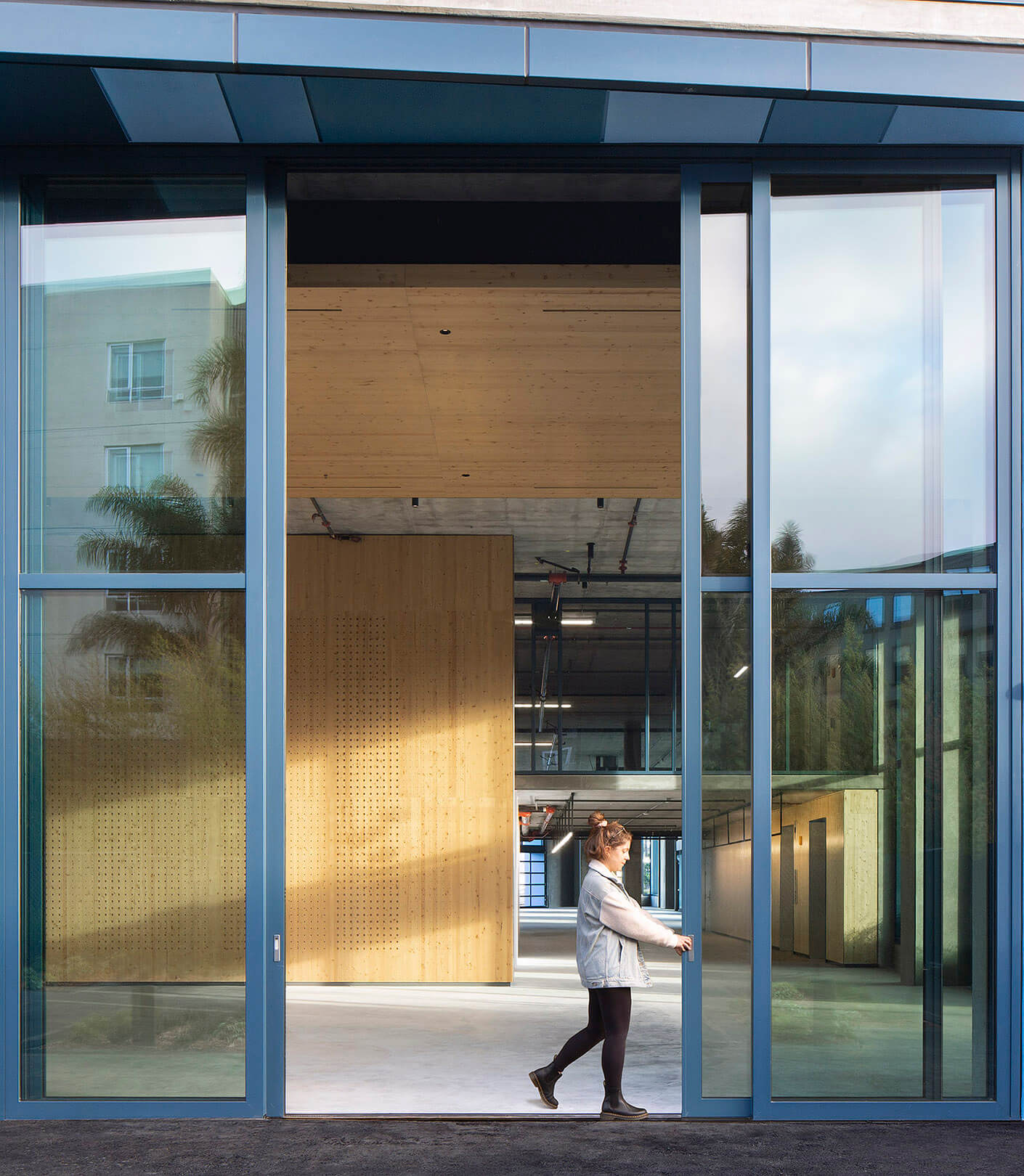 Production, Distribution, & Repair (PDR)
PDR is a unique San Francisco zoning designation, designed to strengthen the supply of light industrial buildings. PDR zoning districts do not allow the construction of new office buildings, unless those new buildings also provide one third of their space exclusively for businesses that comply with the PDR designation.
PDR buildings adapt to the needs of creative people and are, by definition, more raw and straightforward spaces. PDR developments like 1 De Haro create opportunities for traditionally siloed industries to become more integrated into the fabric of a neighborhood, helping to blur traditional boundaries and spur innovation.
in the media
Selected Press: