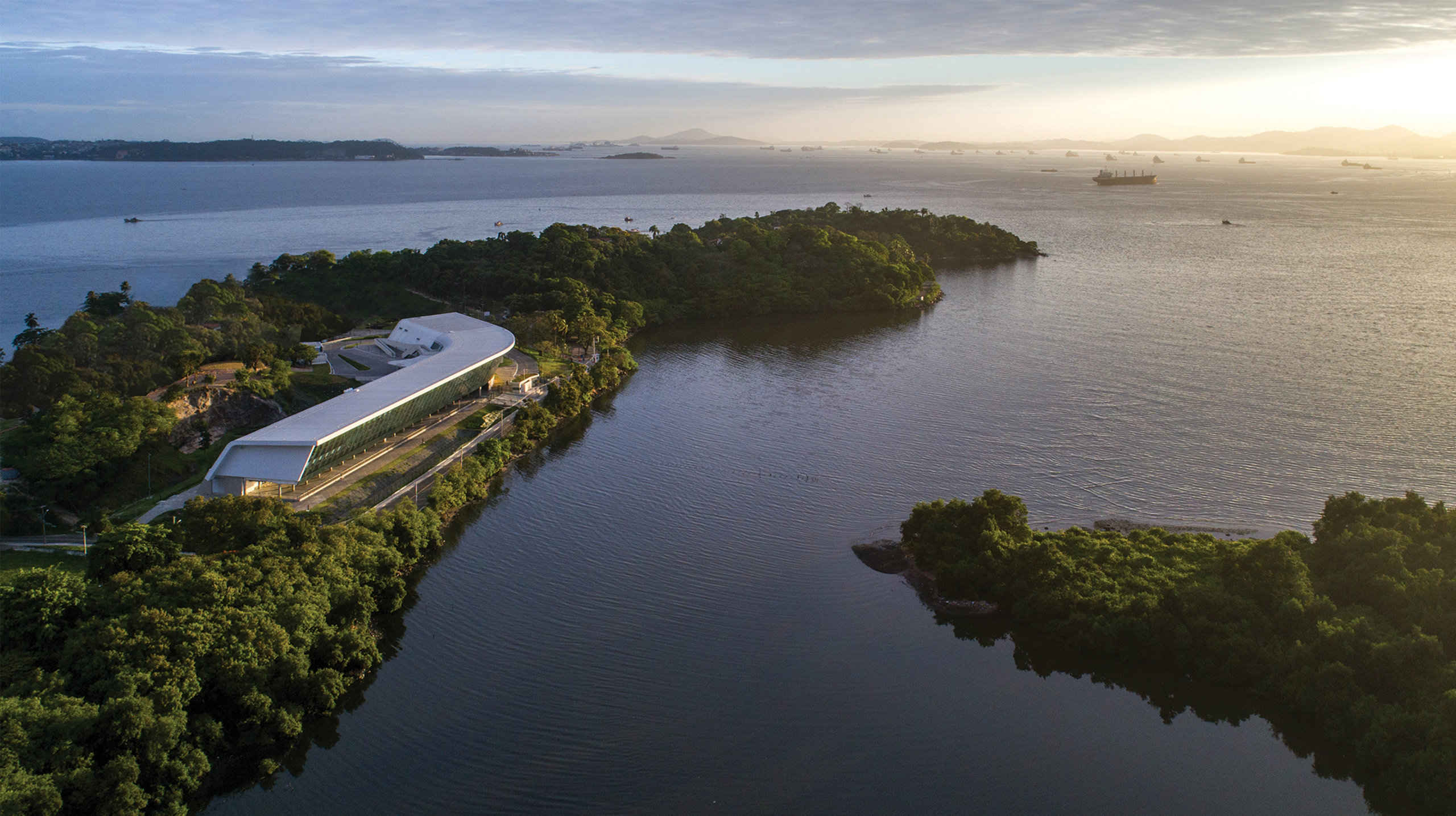 L'Oréal Research & Innovation Center
Rio de Janiero, Brazil
Restoring Beauty
When L'Oréal set out to build its new Brazilian research center—the first of its kind in Latin America—the company made it clear that the project would need to support breakthrough scientific discoveries while advancing its commitment to sustainability. The company opted to locate the center on an island in a polluted bay near central Rio de Janeiro. Our challenge was to design a state-of-the-art, high performance facility that would restore and regenerate the natural environment around it. Which is exactly what we did.
Today, the center is an example of true design innovation—both in its ability to support the cutting-edge work of L'Oréal scientists and in its capacity to heal and nourish the earth. In addition to being carbon neutral, the entire building acts as a "green lung" infiltration system, taking in contaminated water from the bay, filtering it, and returning it—treated and clean—to the bay. Inside, staff thrive in an open, natural light-filled workplace that promotes collision, collaboration, and creativity.
"The Brazil Research & Innovation Center has been conceived to stimulate innovation through the use of technology, new collaborative methods, and the integration of consumers into our innovation process."
—Laurent Attal, Executive Vice President, Research & Innovation L'Oreal
FUN FACT
The entire site is carbon neutral and designed to meet the Living Building Challenge.