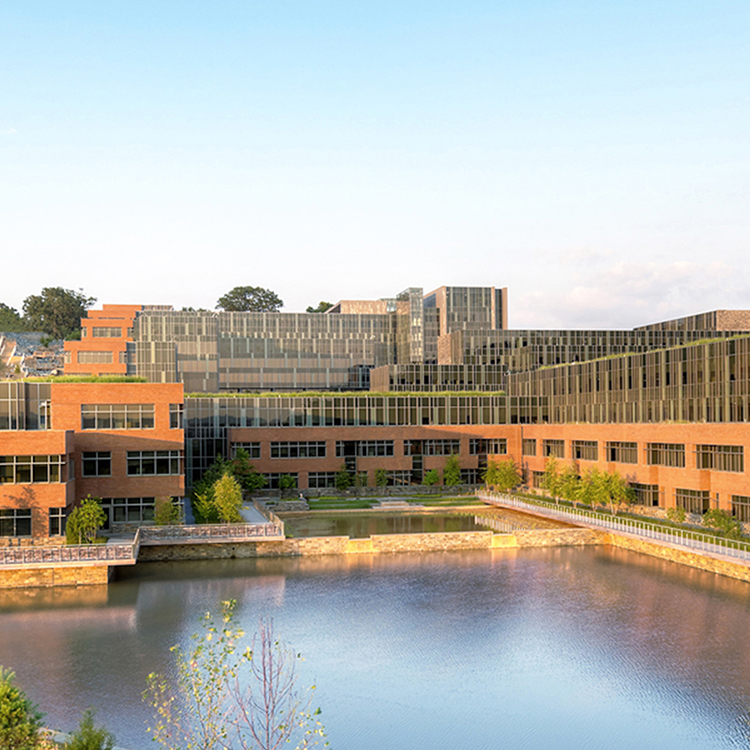 United States Coast Guard Headquarters
Washington, D.C.
Nourishing the Spirit of Sustainability
United States Coast Guard is a dynamic organization. It was imperative that the design of its new headquarters be flexible and adaptable to meet its changing needs.
With a site that is embedded within a National Historic Landmark overlooking the Anacostia River and the capital's civic mall, it was important for the 1.3 million square foot building to be broken down into smaller components to fit within this sensitive context. The design is comprised of a series of building wings that step down along the western bluff of the campus. In working with the landscape architect, Andropogon, we created a series of landscaped terraces that weave in-between the stepped building with each terrace expressing a different characteristic of the regional eco-system to create restorative habitats.
Design
The design for the USCG building draws upon the traditions of the turn of the century buildings that occupy the site, which were designed and positioned to support a walkable campus. Their proportion and detail provide access to natural daylight and respond to the human scale, while the landscape and access to nature play an equally important role in enhancing the user experience.
Entry/Interiors
The entry sequence and lobby design of the headquarters is an opportunity to celebrate the history and dignity of the United States Coast Guard.
The interior of the entry frames views to a landscaped, ceremonial plaza, with a monumental, two-story zinc clad portal announcing entry to visiting dignitaries and heads of state. A skylight caps this soaring space and provides an abundance of natural light and changing shadow patterns. A large glass wall facing the plaza blurs the reading of inside and out, and interior details act as metaphors – such as the cable stay glass wall evoking masts and rigging.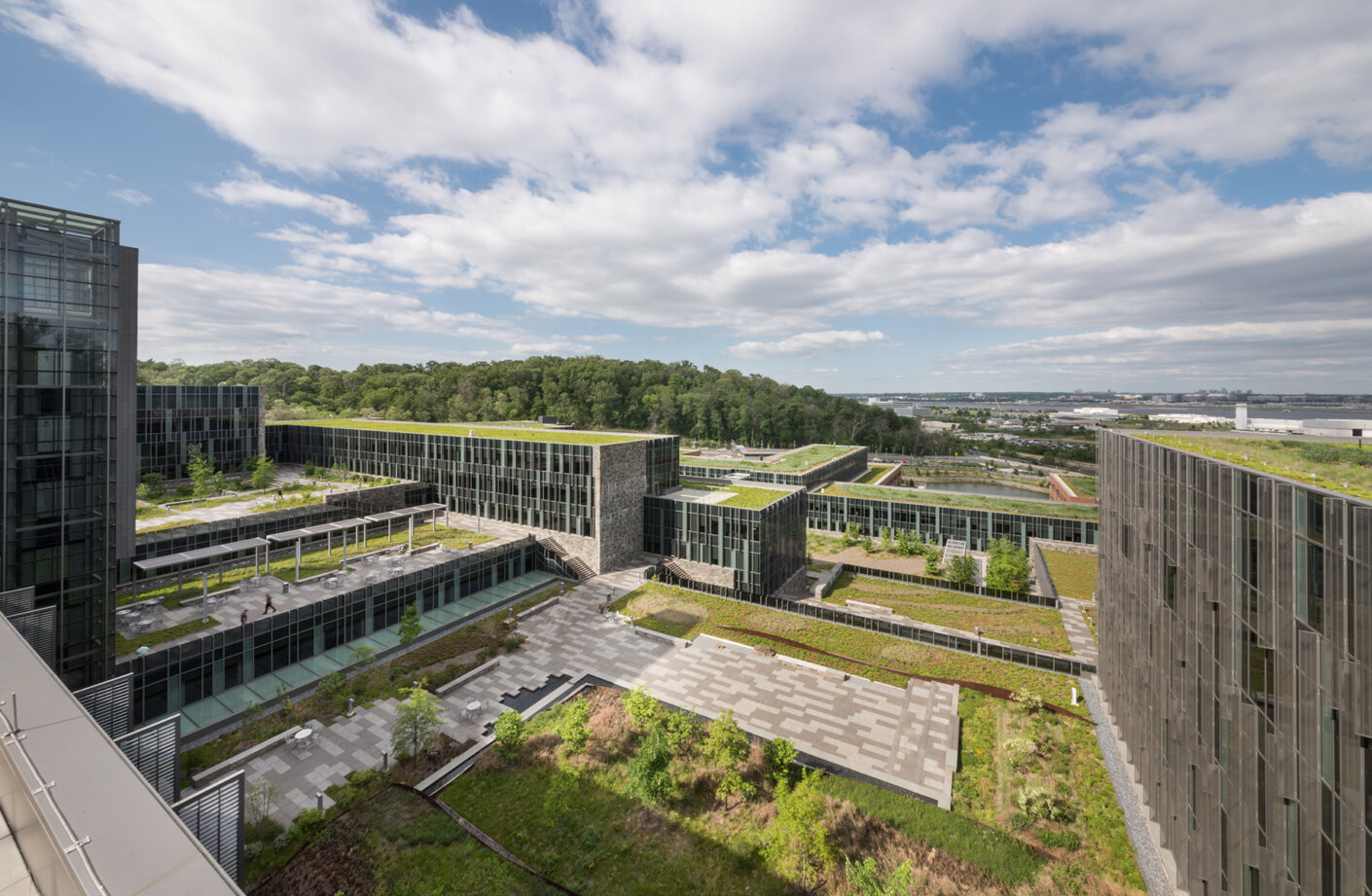 Landscape
The building is fragmented and strategically placed to form a series of linked, cascading quadrangles that are woven into the natural landscape fabric of the existing hillside. The building's wings step and reveal to further break down the scale to match the texture of the historic campus, and allow for greater penetration of daylight to lessen the demand on artificial lighting and energy.
The development of the building envelop takes its cues from the existing context, with the material palette influenced directly from elements found on site: brick, schist stone, glass, metal and vegetation.